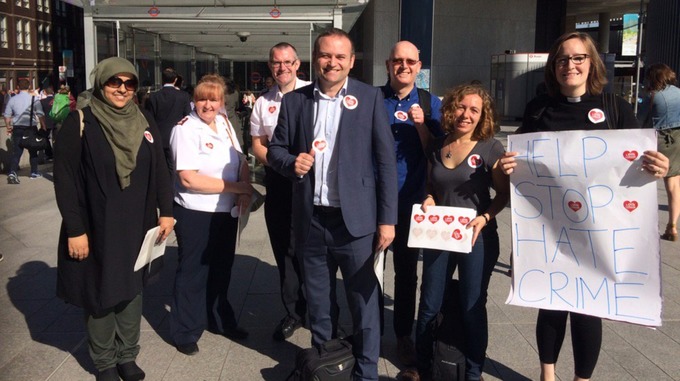 Southwark voted overwhelmingly to remain in the European Union – by almost 73%. But our community is suffering from some negative impacts of the overall result to leave.
Businesses have not taken premises in the constituency at the Elephant and riverside. Bermondsey and Old Southwark has the third highest financial sector employment of any constituency in the UK. Some of the firms involved are indicating a gradual shift of employees to Frankfurt or elsewhere. Job losses in finance here could be matched by losses affecting cleaners, security personnel, as well as bar, café and restaurant staff potentially.
Local universities have expressed fears about the potential loss of the Erasmus scheme – and international students. They must also now expect to lose EU research funding and grants which are unlikely to be replaced by the UK Tory Government.
The damage from referendum goes further though. The rise in hate crime witnessed in the final week of the campaign and the immediate aftermath has been very disturbing. The police statistics are online here and show 6,000 incidents occurred in the week before the referendum and the three weeks following the result.
Those statistics reveal the hate-filled contingent of the leave campaign feeling their overt racism is now excusable – somehow licensed by the national result. They must be tackled and are causing anxiety for hundreds of local people, if not more. I joined the Citizens UK demo at London Bridge on the issue and will be taking the matter up with the local police – who have already advertised how to report such crimes. Call 101 to report incidents or 999 in an emergency.