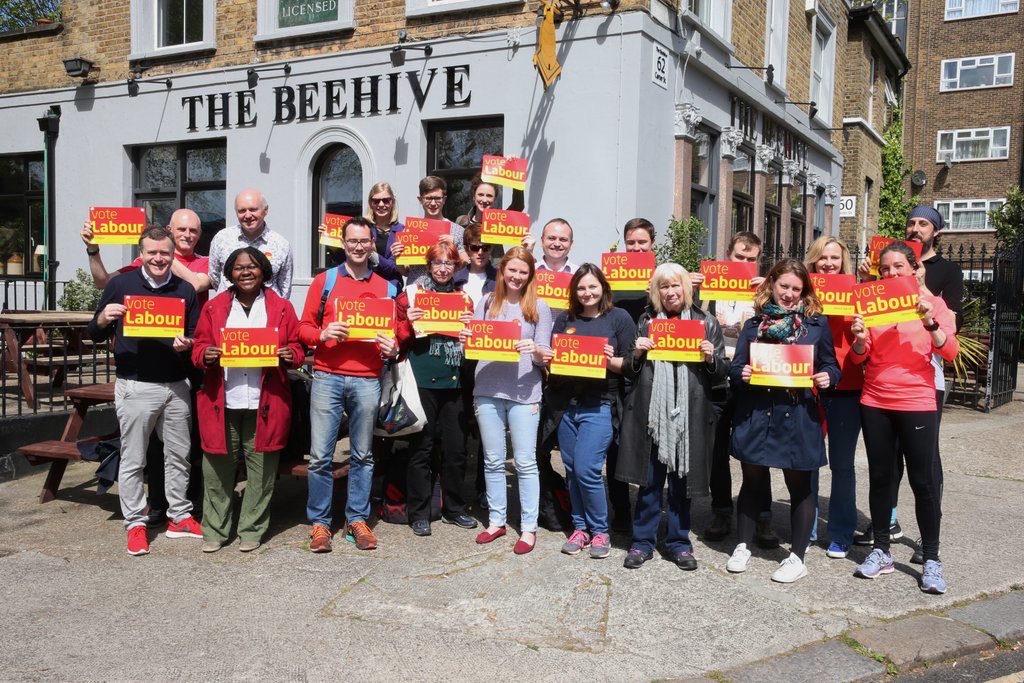 Yesterday saw not only the London elections, but also a by election in the Newington ward in Bermondsey and Old Southwark. I stepped down as a councillor in the ward after serving six years and following my election to Parliament last May. James Coldwell was elected the new ward councillor with a huge majority well over four times that of the nearest rival. James ran a great campaign with team Southwark Labour and I am sure he will be a great councillor joining Maisie Anderson and Eleanor Kerslake for Newington.
I will miss being a Newington councillor and thoroughly enjoyed my six years serving local residents. Obviously, being a councillor meant being able to contribute across Southwark:
as Deputy Cabinet Member helping introduce a hardship fund for disabled people and carers hit by Coalition welfare cuts;
as a Planning Committee member helping literally shape our community;
as part of the most innovative Labour group in the country keeping libraries open, delivering free, healthy primary school     meals and developing the biggest council house building programme anywhere in Britain.
But some of the most rewarding aspects of the role of councillor are in Newington and at the very local and personal level:
Judging the Pasley Park dog show and seeing the event help contribute to the better use of the park by the local community;
Helping found and fund the Walworth Society – now an established voice and forum for the local community;
Tackling grot spots and creating schemes that enhance patches of the ward, including on Lorrimore Road and the community planters on the Brandon Estate;
Through individual casework that may not seem high profile but make a huge difference to people's lives, like getting fences repaired for older people on the Newington Estate to preventing a man being unfairly evicted on the Penrose or standing up for local leaseholders in court against the council; and
Working with local community organisations like the Walworth Garden Farm and others to help them when they lost central Government funding – including running fundraising activities and attracting new volunteers.
I remain very grateful to Newington ward residents – and especially the fantastic local Labour team – for all their help, advice and support. I will continue to serve the ward in Parliament and wish James well joining Maisie and Eleanor serving Newington as councillors.